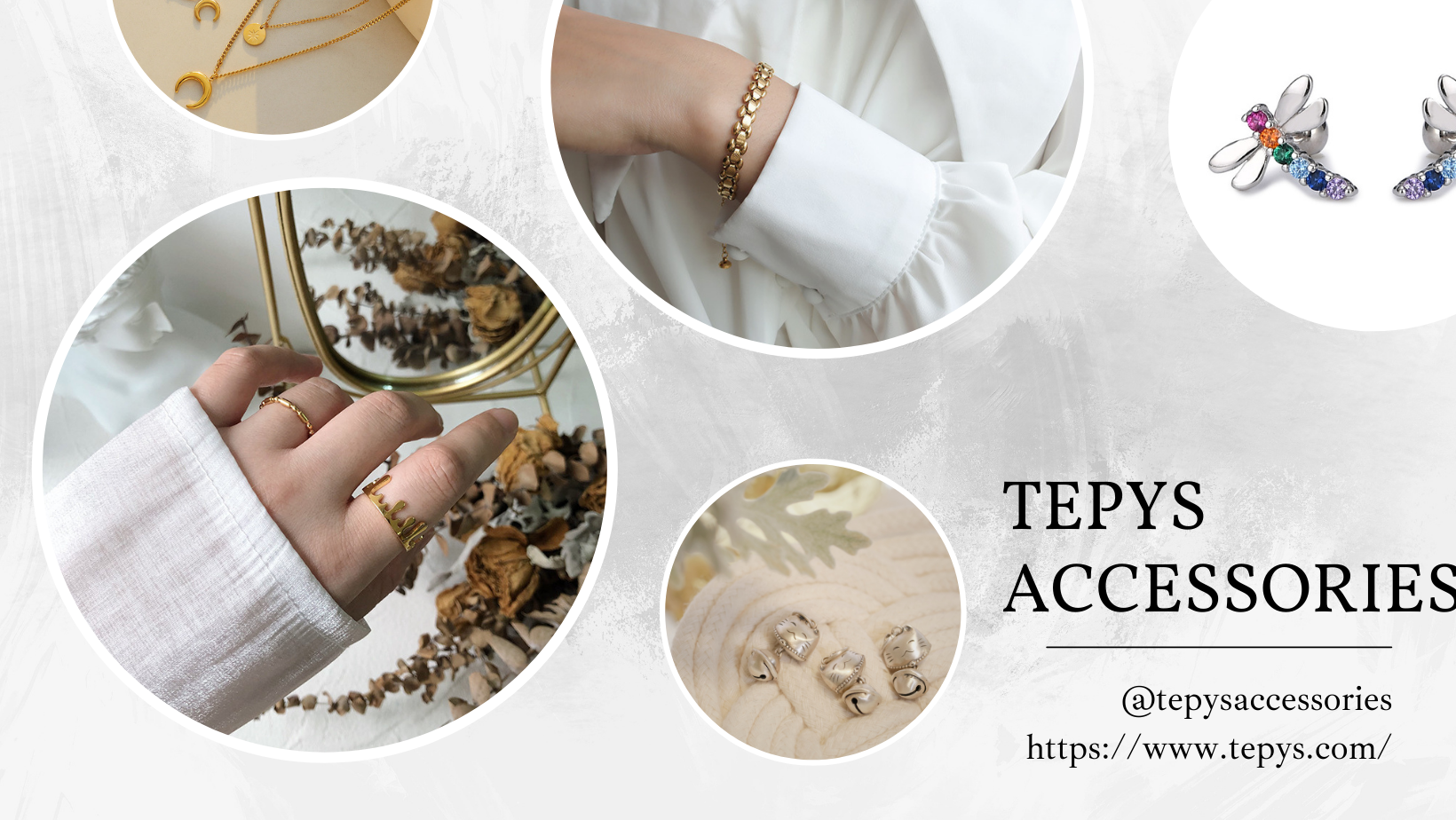 On every journey, there will be initial steps, established and put into operation from 2020, until now, Tepys has gradually become a prominent jewelry brand in Silver, Charm and Titanium jewelry. Tepys accessories are always bold and free. The harmonious combination between basic and trendy fashion lines mixed with a bit of Be Chic makes the designs both convenient and suitable for many contexts.

Meaning of space, brand colors: With two main color tones, brown and white, with a warm Hygge style showing the calmness mixed with classic but no less modern, Tepys wants customers to experience Experience the comfort and warmth of your own home through both the online store and the brick-and-mortar store.

Material of jewelry lines:
Tepys focuses on 2 main material lines including Silver and Titanium
For silver:
Divided into 2 types including high-end 99 Silver & Fashionable 925 Silver
Premium 99 Silver: Silver has the highest content of pure silver in all types of silver, accounting for 99% of the compounds.
- Silver 99 has high antibacterial properties, helps ward off colds and wind, and can signal health status through color.
- It has a bright white color, quite soft, so it is suitable for minimalist style jewelry.
Fashionable/solid 925 Silver: Has a lower silver content composition than Silver 99, however, depending on the style, the wall may vary
- For solid 925 silver: will not be as soft as Silver 99 but will still retain a remarkable shine
- For fashion 925 silver: mixed with other hard compounds such as zinc and copper, this type of silver has a much lower price than the above types of silver.


For titanium:
Titanium has 3 main colors: trendy white, gold and rose gold
           - Jewelry is made from titanium with high hardness and durability, no rust, corrosion
- Reasonable price suitable for everyone.



Mission and vision:
- Bringing meaningful and intimate jewelry products that enhance their own beauty and spread the value of jewelry to many audiences.
- The brand is remembered for Charm products that speak to their personality, interests and stories, with a variety of designs and quality.
--------
Tepys Accessories
227 Huynh Van Banh Ward 12, Phu Nhuan District, Ho Chi Minh City.